Staff Training for Financial Services
Staff Training for Financial Services
We Share Your Appetite for Excellence
Hello Kraft Heinz!
We've been pleased to serve you – one of the most trusted global leaders in food and beverage production – with the innovative blended learning solutions you needed to train frontline leaders to increase performance, productivity, operational efficiency, and deliver customer satisfaction.
Our collaboration was a true partnership, which resulted in a scalable, effective, award-winning training customized for internal management to become better leaders and improve performance across the organization.
Let's work together. Our collaborative process was designed assure that our teams work together to develop the right solution to meet your point of need. Get in touch with your dedicated AllenComm team – Kevin, Rachel, and Kate – to learn more about and schedule any of the listed items below.
The Ingredients for a Satisfying Learning Journey
Alignment calls

How do we stay on the same page? During the alignment calls, our experts will team up with yours — in-person as well as virtually — for brainstorms, in-depth discussions, and a wide variety of discovery activities to make sure the learning solutions we are creating together will have a measurable impact and successfully realize your vision.

Quarterly Performance Review

To make sure the learning experience meets your expectations and objectives, when we work on a project together, we will schedule quarterly performance reviews. We know the learning experience must connect with the vision and values of your brand to build confidence among your learners, and to make sure that they contribute to the success of your company.

Lunch and Learn

Want to brush up on latest industry best practices, trends in learning development, or just bend the ear of an expert in instructional design, learning technologies development, and/or UX design? Be sure to reach out to us to schedule a Lunch and Learn session, in which we'll share the latest trends and best L&D practices.

Evaluation and Measurement

Could you use some help preparing for your next learning and training development project? We can provide you with an in-depth needs analysis and performance mapping. We'll help you to evaluate and better understand your challenges and needs to develop your training, all while keeping the end goal – learning measurement and metrics to demonstrate success – in mind.

Win Awards

You know the process. We're proud of the work we're able to do with you! That's why after each collaboration, our team prepares award submissions and pays for any awards application fees. Together, AllenComm and Kraft Heinz have already won two awards so far – and we look forward to winning many more!
Awards won: Silver Horizon Interactive Award in Website – Restaurant / Food Industry category, and Bronze Horizon Interactive Award in Websites – Training / E-Learning category.

KEVIN DUDA
Your focal point of contact, Director of Learning Solutions
• Personally: My favorite "daughter" is my 8-pound Chihuahua Athena.
• Professionally: I'm not just a learning services expert – I'm a CPA, and in another life I worked in the Big Four (accounting firms) for 8 years.
• Fun Fact: I'm an accountant who hates numbers.
RACHEL HARDING
Your Project Manager, Director of PMO
• Personally: I could stare at spreadsheets all day long and would be 100% satisfied if I never had to cook a single meal the rest of my life!
• Professionally: Making to-do checklists and checking things off as I complete them has given me SO much joy – ever since I was a little girl.
• Fun Fact: I can typically remember every detail of a project but if you ask me my favorite song name I have to ask my husband and can't remember it for the life of me!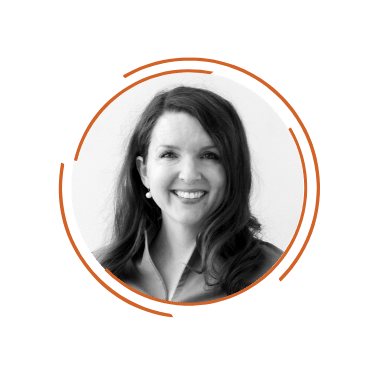 KATE WORLTON-PULHAM
Your Senior Performance Consultant
•  Personally: I have three children, and we are all dual American and British citizens.
• Professionally: I love learning, and earned both my Master's and PhD degree in English from University of Oxford. (That's where my children were born.)
• Fun Fact: You might say, I speak both American and British English. I flip-flop between garbage/rubbish, soccer/football, and trunk/boot.
An Onboarding and Upskilling Training Video from Our Work with ADM
"AllenComm has become a strategic partner in ADM's vision to create an engaged, enabled, and empowered workforce. The learning solutions AllenComm created are a key enabler to ADM's goals to deliver the highest quality nutritional solutions to our customers!"
JAMES RHODES, DIRECTOR OF GLOBAL TECHNICAL TRAINING & DEVELOPMENT, ADM
AN UPSKILLING TRAINING VIDEO FROM OUR WORK WITH NESTLE
"Working with AllenComm is like expanding the size and might of my team. Not only is the design and delivery top notch, but they helped me transform the strategic approach to better drive performance results."
AMY GEORGE, LEARNING & DEVELOPMENT PROGRAM MANAGER, NESTLÉ
RECIPES FOR SUCCESSFUL LEARNING SOLUTIONS

---
ONBOARDING TRAINING TO IMPROVE SKILL ACQUISITION
Challenge: Develop the right onboarding and upskilling training for nearly 40,0000+ employees with the processes and steps needed to ensure workplace safety, operational efficiency, and high product quality.
UPSKILLING TRAINING TO EMPOWER EMPLOYEES
Challenge: Nestle needed more effective training methods and experiential learning to meet the needs of a broad audience of learners.
LEADERSHIP TRAINING TO EMPOWER LEADERS
Challenge: Develop a leadership training program for thousands of managers of the associates charged to maintain an excellent customer experience amid a global pandemic.

Hungry to learn more about what we can do for you? Check out these…

---