Learning at the Point of Need: AllenComm Learning Portal
At AllenComm, a learning portal is more than a learning management system (LMS). It's not just a place to host and deliver your courses, resources, and other content needed to train and develop a large audience of learners, it's a tool that becomes part of the learning experience, integrates seamlessly with your other systems, and respects your specific requirements. We have a range of models to fit your needs.
Your Vision: Our technology
---
Custom Learning Portal
This completely custom learning portal solution is limited only by your imagination. We start with our core product, and then partner with you to design, configure, and implement a learning portal to precisely meet your needs. Our learning portal not only provides a robust feature set, but also integrates with other systems to create a seamless user experience and "one-stop shopping" so that your users can find everything they need in one place.
Get Started
Enterprise Learning Portal
The Enterprise Learning Portal is AllenComm's newest learning portal offering that blends off-the-shelf with some configurable templates to provide you with a more unique look and feel. With a robust feature set and configurable, responsive templates, you can choose the features that you need in your portal, and organize the layout of those features for a user experience that makes sense.
Get Started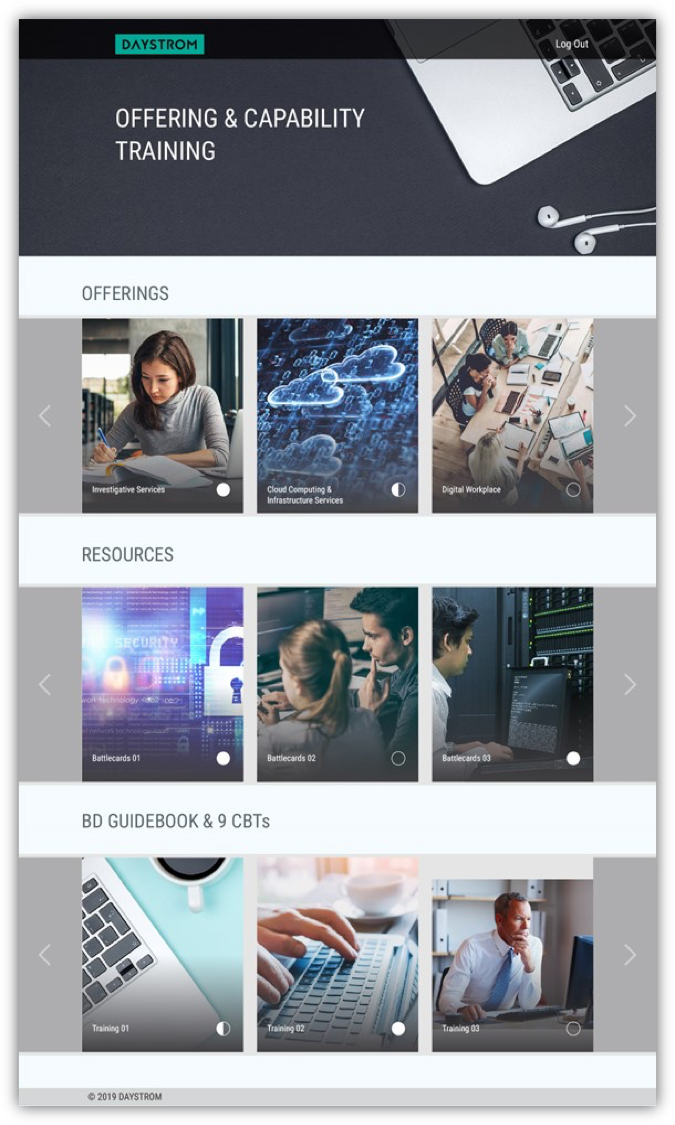 Essentials Learning Portal
Sometimes all you need is a way to do some simple hosting, delivering, and reporting of elearning content without all of the fancy features. When that is the case, our Essential Learning Portal is the answer.
Get Started
Elegantly designed, each portal draws on a core architecture proven in the most rigorous performance and compliance environments.
Essentials
5000
users
Responsive, template-based UI with your logo and font
Self- registration
Role-based personalization for up to two roles
Self-paced catalog
All file types (image, documents, video, audio, etc.)
SCORM data tracking
HR Systems integration
Complex self-registration
SSO integration
Translation kit and import / localization
Enterprise
Featured
Unlimited
Users
Everything in Essential
Responsive, component-based UI with your logo, font, and colors
Multiple personalization criteria (role, location, business unit, etc.)
Favorites
Collections
Multiple catalogs (courses, resources, other file types)
Smart search / taxonomy
Blended learning
Classroom / ILT
Webinar
Email template editing
Email campaigns
Email reminders for date-specific events
Discussion boards / blogs
Activity ratings and comments
eCommerce shopping carts with payment integration
Subscriptions
Web conference tool integration
Rules engine that allows you to configure additional reminders
xAPI, AICC, LTI, custom data tracking
Integration with any system
Course reflector
Open API
Gamification: badges, leaderboards, aggregate scores
Certificate generation
Mobile app
Exam authoring (ExamLab)
Content authoring (DesignLab)
Start delivering great content to your learners at their point of need