Link'spiration™ December 11th – A Few of Our Favorite Things: Year in Review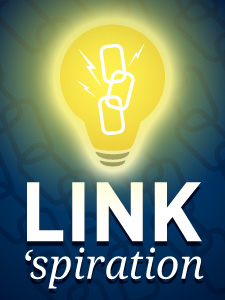 Link'spiration™ – A chance to be surprised and inspired by unexpected connections
Can you believe 2013 is almost over? The years seem to fly by faster and faster, and this has been no exception. As a tribute to 2013, we've compiled some of our favorite link'spirations of the year. If you didn't catch them the first time, take a look. And, if you did catch them the first time, take a second look. They're that good!
Video
Great lines, stark contrast, unexpected transitions— "Crow" induces the chills every time.
Crow
Website
It's hard to pull away from this intimate look at the Vumbi Pride, which is probably why we keep coming back to it. Lions!
The Serengeti Lion
Article
Trainers and librarians have a few things in common: both help people find information and both have an opportunity to help people like learning. Think about that while you read this article by Neil Gaiman.
Why our Future Depends on Libraries, Reading and Daydreaming
Creativity Tip
We've posted more on creativity than any other topic, but this "imagination invasion" is probably the most memorable. Let's never take ourselves so seriously that we stop having fun.
Welcome to Dinovember
Music
We'll leave you with the perfect song to accompany our favorite links. Make sure to check our homepage in the next couple of days for more of our favorite learning and development things from 2013.
My Favorite Things – Julie Andrews
What are your favorite things? Join our conversation below.