Leveraging Mobile Expectations in Learning Solutions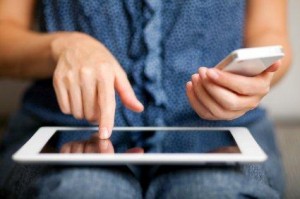 When I launch an app on my mobile device, I have a few expectations:
I want to know where I am and what I can do. Even more so than with a website, I expect the architecture of the app—the hierarchy of elements, the functionality of these elements— to structure my interaction, to help me prioritize information, and to provide an experience.
I want to work towards a clear and defined purpose. In other words, I don't want to waste my time unless I want to waste my time. Apps are utility tools. I install and launch them because I want to play, calculate, track, read, share, connect, photograph, listen, watch, cook, shop, travel, draw, and everything else under the sun. The interaction should not be buried or users will lose interest.
I want to engage with the world outside the app. This can happen in multiple ways, whether by connecting with friends or strangers or by exporting and importing content. I'm looking for ratings, competitors, networks, opportunities. I'm looking for connection.
I want to enjoy myself. Apps have subverted the sense that serious tasks (like note taking, budgeting, dieting, etc.) need to be executed (or programmed) with a straight face. My favorite apps surprise me with creative details that, far from being extraneous, help define the essence of the experience.
Recently, I worked on a team that designed a blended learning solution with a business simulation app. The app is a critical component of a multi-day workshop and larger curriculum. Our success came from balancing our tried and tested learning strategies with mobile expectations. Here's how we applied the points above:
We invested the time to create the right architecture up front. If it is an afterthought, users will know.
We designed the app with two main components: a scored business simulation and an action plan. Both have clear outputs. Supplemental material is layered into these components so that learners can access it on demand, but the interactions are brought to the forefront.
We incorporated a gaming element into the business simulation where learners compete against each other for high team and individual scores. We also incorporated an action plan that learners can complete during the training and export via email at the conclusion.
We tried not to take ourselves too seriously during design and production. My favorite parts of the app are the practice decision point about an employee who wins an African safari and the full-screen award (complete with shooting stars) I see when I get answers right.

Whether designing a mobile app or a more traditional web-based training course, we can take a few cues from the mobile world to make our courses more usable, more relevant, more social, and more enjoyable.
Learn more about our mobile learning development roadmap.